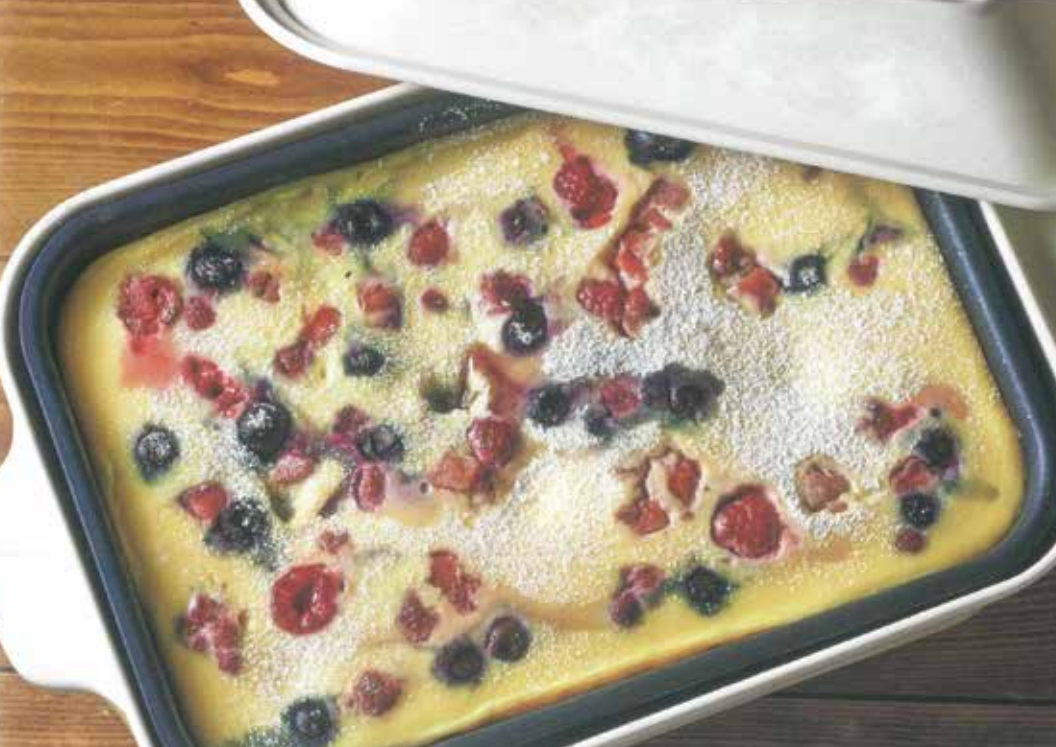 Ingredients
Frozen berries..................... 5.5 oz
Butter................................... 1 tbsp
Ice cream............................ 1 scoop
      A
Eggs........................................ 4 counts
Crème fraise........................... 0.5 cup
Milk.......................................... 0.3 cup            
Granulated sugar.................... M tbsp
Maple syrup............................ 1 tbsp
Vanilla extract......................... 1 drop
 Steps
Mix well with A.
Spread butter on the skillet and set temperature to LOW. Add frozen berries to A. Close the lid and heat for 12-15 mins.
Once the center of the pudding starts to solidify, turn off the appliance, close the lid and steam for 3 -5

Once ready, serve with ice cream.
---