Broccoli and Tomato Cream Soup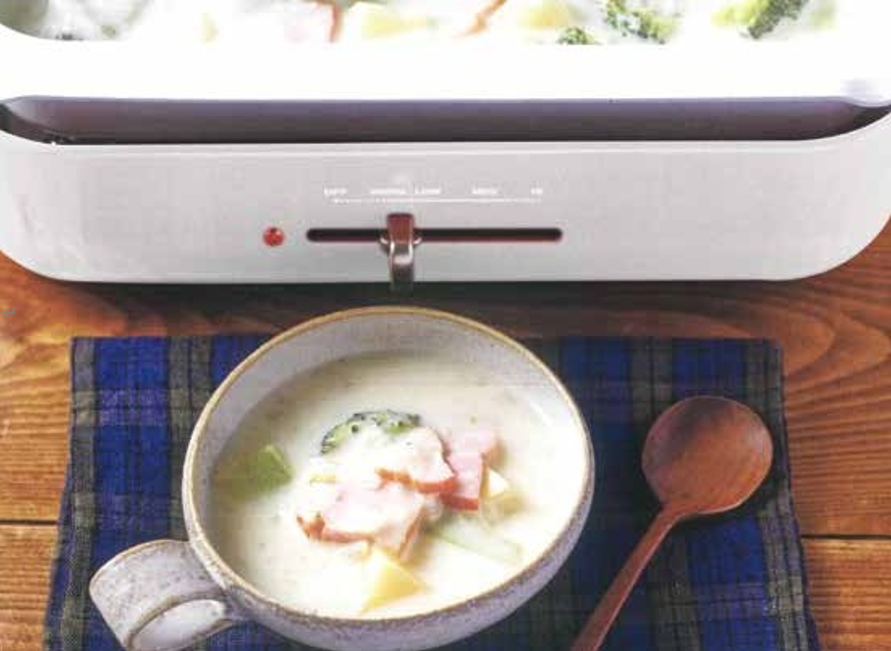 Ingredients (2-3 servings)
Broccoli................................................ ½ count
Potato................................................... 3 counts
Onion.................................................... 1/3 count
Bacon................................................... 3 slices
Butter.................................................... 0.3oz
Milk........................................................ 1 cup
Cake flour.............................................. 2 tbsp
Seasonings
Salts...................................................... 1/3 tsp

Pepper................................................... pinches

Bay leaf................................................. 1 piece
Water..................................................... 2 cups
Steps
Cut up the broccoli into chunks. Cook in boiling salty water for 3 mins.
Dice up the potatoes, onions, and bacon.
In the saucepan, add butter. Set temperature to MED. Melt the butter. Add potato, onion. Stir fry for 3 mins.
Add broccoli with salty water, bacon, and seasoning. Set temperature to HI. Cook until boiling. Set the temperature to MED. Close the lid and cook for 10 mins.
Sift the cake flour into the milk. Mix well. Add to the saucepan. Stir until thickens.
---