Cabbage Egg Toast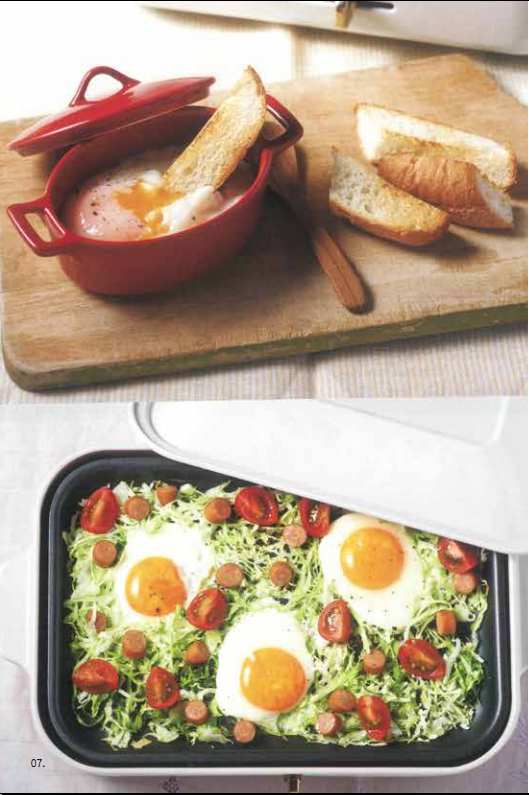 Ingredients(2-3 servings)
Cabbage.......................................... 1/G count
Sausages........................................ 3 counts
Cherry tomatoes............................. 3 counts
Eggs................................................ 3 counts
Vegetable oil.................................... 2 tsp
Pepper & salt.................................. pinches
Toasts............................................. 3 pieces
‹
Steps
‹

ƒ‹Shred the cabbage.Cut up the sausages. Dice up each cherry tomatoes into 4.
Spread vegetable oil onto the skillet. Set the temperature to MED. Spread out the cabbage on the skillet.
Add sausages on the cabbage. Break 3 eggs into the cabbages. Close the lid for 5 mins.
Add (3) and cherry tomatoes on the toasts. Add pepper and salts.
---