Caramelized French Toast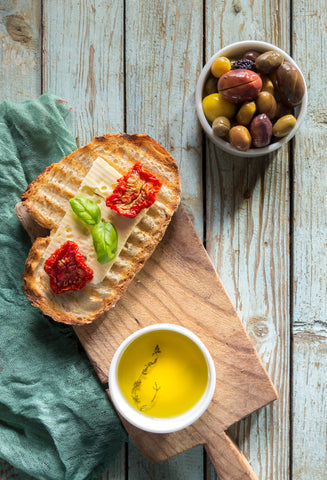 Ingredients (2-3 servings)
Sliced up baguettes..................... 6 pieces
Egg............................................... 1 count
Milk............................................... 0.5oz
Maple syrup.................................. 1 tbsp
Butter............................................ 0.5oz
Granulated sugar.......................... 1 tbsp
Whipped cream, Strawberries and other fruits at your choice.
Steps
In a bowl, mix up egg, milk and maple syrup. Dip in the sliced baguettes. Let the baguettes soak for 10 minutes.
Add butter on the skillet. Set the temperature to LOW until the butter melts. When ready, set the temperature to MED, add the baguettes. Cook for 2 minutes until brown then flip sides.
Caramelized the baguettes by adding sugar. Cook until brown.
Plating. Add whipping cream, strawberries, and fruits at your choice.
---