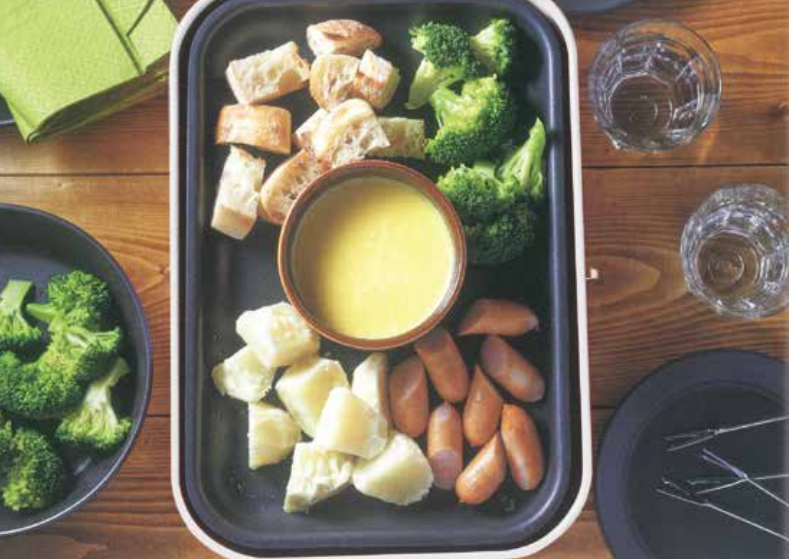 Ingredients (2-3 servings)
Parmesan cheese.............................. 3.5 oz
Corn starch......................................... 1 tsp
Garlic................................................... 1/2 clove
White wine.......................................... 2 tbsp
Milk...................................................... 1 tbsp
Salt & Pepper..................................... pinches
Dips at your choice:
Baguette
Salami
Broccoli
Potato
Steps
Dice up the broccoli and potatoes. Cook in boiling water.
Add corn starch into the cheese.
In a large ramekin, add garlic, white wine and wrap with tin paper. Set the skillet temperature to MED. Once it's heated add milk.
Add cheese. Mix well until melted. Add salt and pepper. When cheese melts, turn the temperature to warm.
Spread the ingredients on the skillet.
Enjoy dipping!
---