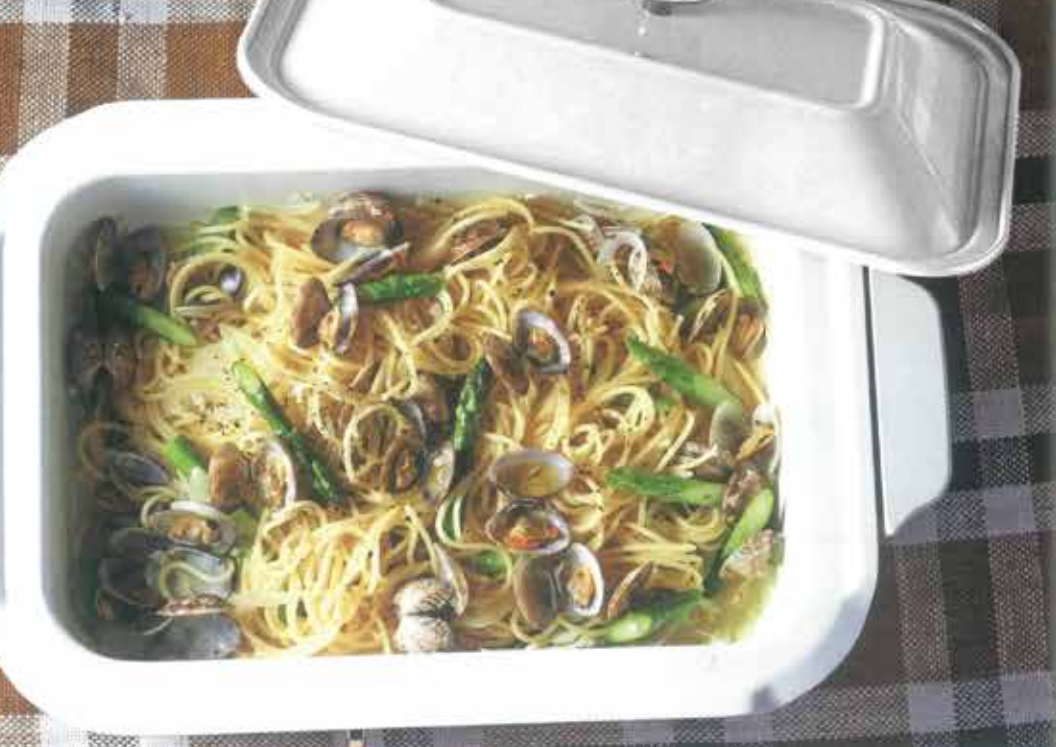 Ingredients (2-3 servings)
Pasta.................................... 7 oz
Clam..................................... 7 oz
Asparagus............................ M counts
Olive oil................................. 1.5 tbsp
Garlic.................................... 2 cloves
Onion.................................... 1/2 clove
Chili pepper........................... 1 count
White wine............................ 2 tbsp
Salt & pepper......................... pinches
White wine.............................  2 tbsp
Steps
Cut up the asparagus.
Set saucepan temperature to HI. Add olive oil. Stir fry garlic, onions, and red pepper.
Add white wine and A. Close the lid cook until boil. Add pasta. Stir from time to time to prevent sticking. Heat up for 1-2 mins. Add clams and asparagus. Close the lid. Cook until the pasta is cooked.
When the clams are cooked, season with salt and pepper.
---