Italian Mushroom Steamed Rice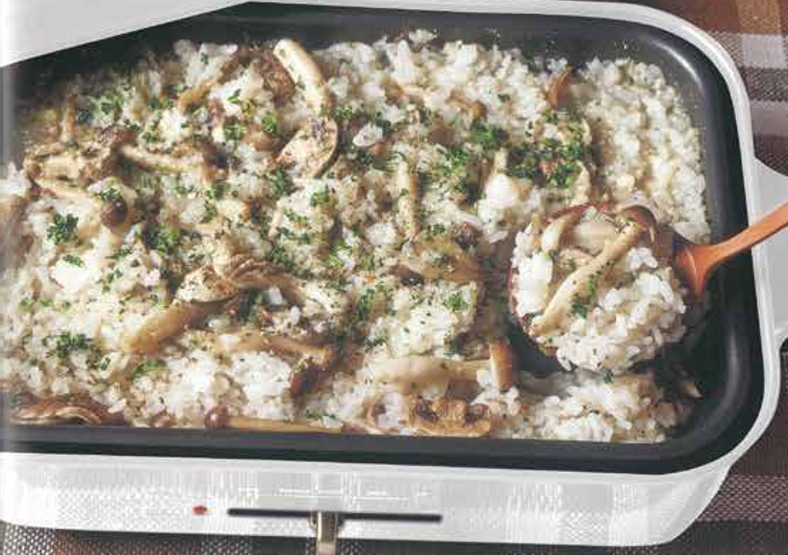 Ingredients (2-3 servings)
Cooked warm rice................................ 2 cups
Different sort of mushrooms................ 6 oz
White wine........................................... 3 tbsp
Water.................................................... 1 cup
Parmesan cheese................................ 2 tbsp
Minced parsley...................................... pinches
Garlic..................................................... 1 clove
Butter..................................................... 1 tbsp
Salt & pepper......................................... pinches
Steps
Cut up the mushrooms. Minced the garlic.
Add butter and garlic on the skillet. Set the temperature to MED. Stir fry for 15 secs. Add all mushrooms. Stir fry for 2-3 mins. Add salts and pepper.
Set temperature to HI. Add white wine, rice, and water. Close the lid for 3-4 mins. Mix well from time to time. Add salts, pepper, cheese to season. Garnish with black pepper and parsley.
---