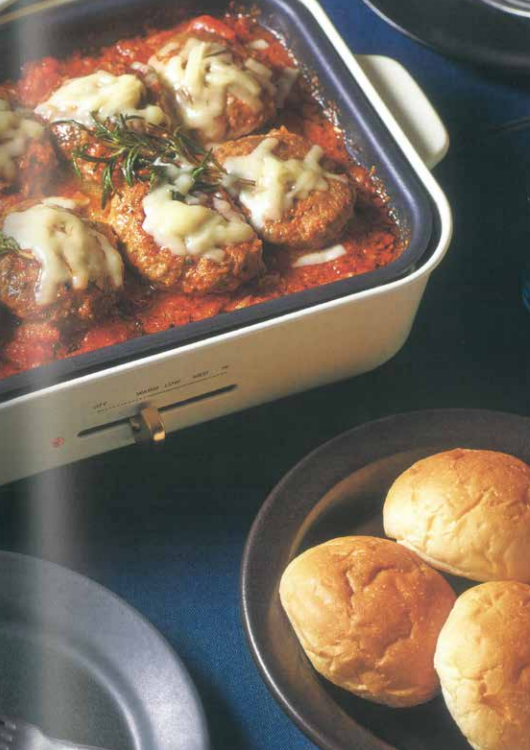 Ingredients (2-3 servings)
Patty......................................... 14oz
Onion....................................... 1/2 count
Rosemary................................ 1-2 count
Olive oil.................................... 1 tsp
Slider buns.............................. 16 counts
A
Bread crumbs....................................... 1 cup
Eggs...................................................... 2 cups
Salt........................................................ 1/2 tsp
Pepper.................................................. pinches
Sauce
Olive oil................................................ 1.5 tbsp
White wine........................................... 2 tbsp
Parmesan cheese................................ 3.5oz
B                                                                                                                                                      
Minced garlic........................................ 1 clove
Minced onion........................................ 2 tbsp
C                                                                                                                                                      
Italian tomato sauce........................... 2/3 cup
Granulated sugarv.............................. 1 tsp
Salt & Pepper..................................... pinches
Steps
Cut up the onions and rosemary and put half of them into the sauce in Step 4.
In a big bowl, mix up A and the patty. Add the rest from step 1. Mix well. Make them into 8 small patties.
Preheat the skillet for 2-3 mins with M3D heat. Add olive oil. Then brown both sides of the patties.
Add olive oil, B, stir fry for 1-2 mins. Add white wine, C, stir well. Add the rest of the rosemary. Close the lid and turn the temperature to LOW. Cook for 5-G mins.
When the patty is cooked, add the cheese. Let me melt.
Serve with slider buns.
---