Japanese Octopus & Leek Rice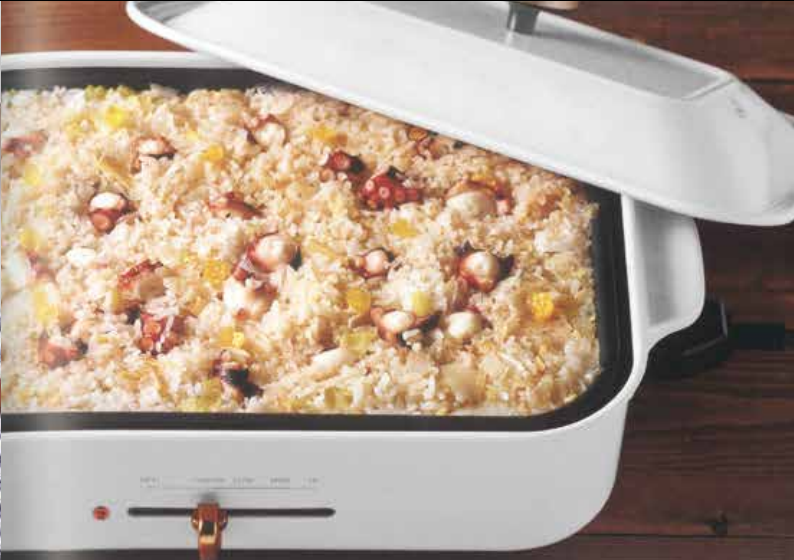 Ingredients (2-3 servings)
Rice................................................ 2 cups
Water.............................................. 1.5 cups
Octopus.......................................... M oz
Leek................................................ 1 count
Ginger............................................. 1 slice
Sesame oil..................................... 2 tsp
Cooking rice wine........................... 2 tsp
Orange zest.................................... pinches
Steps
Rinse the rice. Set aside for 30 mins.
Cut up the octopus. Cut up the leek. Mine the ginger.
On a skillet, add sesame Set temperature to Med. Add ingredients from step 2. Add cooking rice wine. Stir fry.
Add rice . Add water. Add seasonings. Set temperature to HI.
Cook until boiling. Set temperature to MED. Cook for 17 mins. Set the temperature to WARM. Cook for 10 mins.
Garnish with orange zest.
---