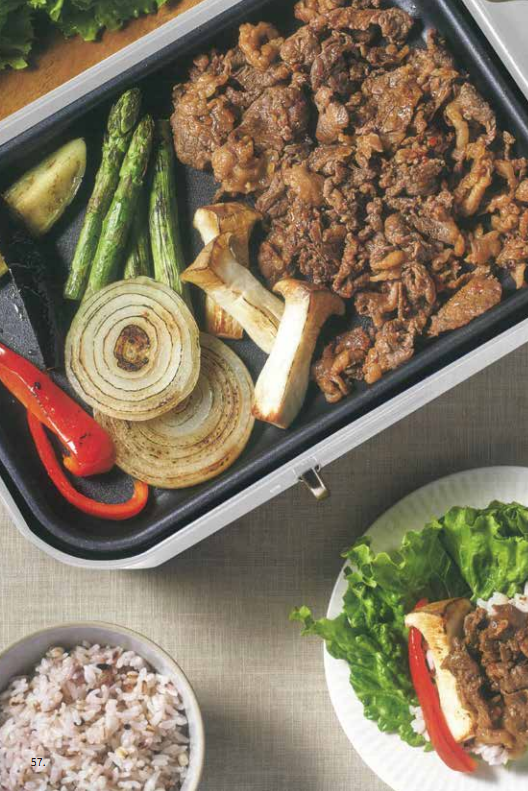 Ingredients
Thin cut beef........................... 9 oz
Onion...................................... 1/2 count
Bell pepper.............................. 1/M count
Eggplant................................... 1 count
Asparagus............................... 2 counts
Iceberg lettuce......................... A few leaves
Cooked rice.............................. 10 oz
Sesame oil............................... 1/2 tbsp
Korean chili paste.................... at you choice
A     
Minced garlic........................ 1/2 tsp
Miso paste............................ 1 tsp
Sugar.................................... 1/2 tbsp
Rice wine............................. 1 tbsp
Soy sauce........................... 1 tbsp
 Steps
Marinate beef with A for 10 mins
Cut up the onions, bell pepper, eggplants, and asparagus
Spread sesame oil on the skillet and set the temperature to MED. Add beef and vegetables to grill.
When cooked, add rice, beef, and vegetables on the lettuce. Add chili paste at your choice.
---