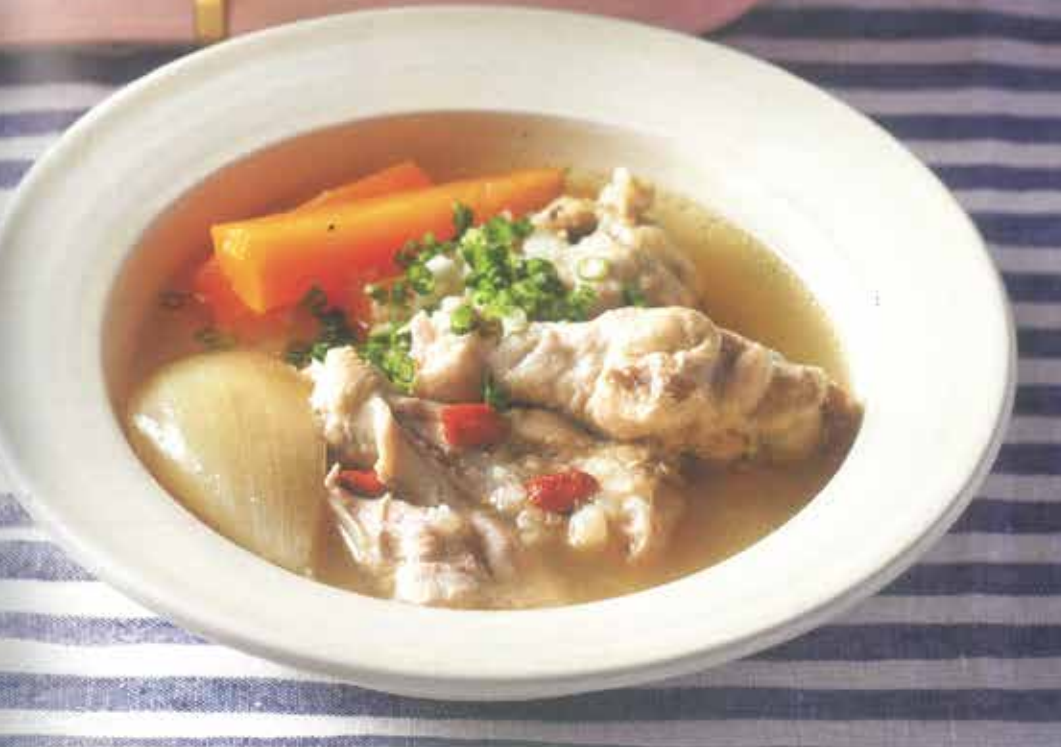 Ingredients (2-3 servings)
Chicken drumstick............................................ 4 counts
Salts.................................................................. 1/2 tsp
Onion................................................................. 1 count
Carrot................................................................. 1/2 count
Water................................................................. 5 cups
Sticky rice.......................................................... 4 tbsp
Scallion.............................................................. 6 counta
Seasonings
Ginger............................................................ 1 slice

Garlic............................................................. 1 clove

Goji berries................................................... 12 counts
Cooking rice wine......................................... 1 tbsp
Steps
Slice the chicken drumstick. Add salt to marinate.
Cut up the onions and carrots into eight chunks.
In a saucepan, add ingredients from step 1 and step 2, and ingredients from seasonings. Set temperature to HI. Cook until boil.
Remove the bubbles on surface of the soup. Add sticky rice. Set temperature to MED. Cook for 30 mins.
Add scallion and salt for seasonings.
---