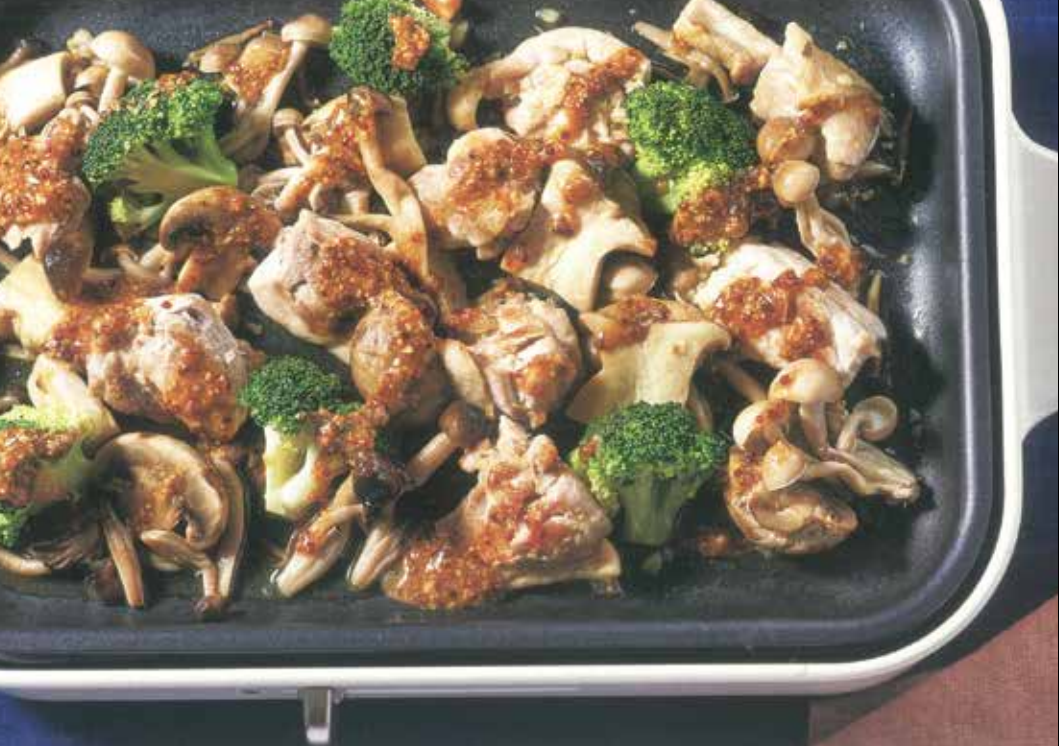 Ingredients
Chicken drumstick................................. 10 oz
All sort of mushrooms........................... at your choice
Broccoli................................................. 6 chunks
A
Olive Oil............................................. 1 tbsp
Garlic................................................. 1 clove
 B
Sugar................................................ 1/2 tbsp
Miso paste........................................ 1 tbsp
Wasabi.............................................. 1 tbsp
Vinegar............................................... 1 tbsp
Steps
Cut up all ingredients.
Put broccolis into salty boiling water. Remove when fully cooked.
Set skillet temperature to MED and add A. Add chicken. Close the lid and let it cook for 3 - 5 mins. Add mushroom. Cook for another 3 - 5 mins.
Add broccolis and add B. Mix well.
---