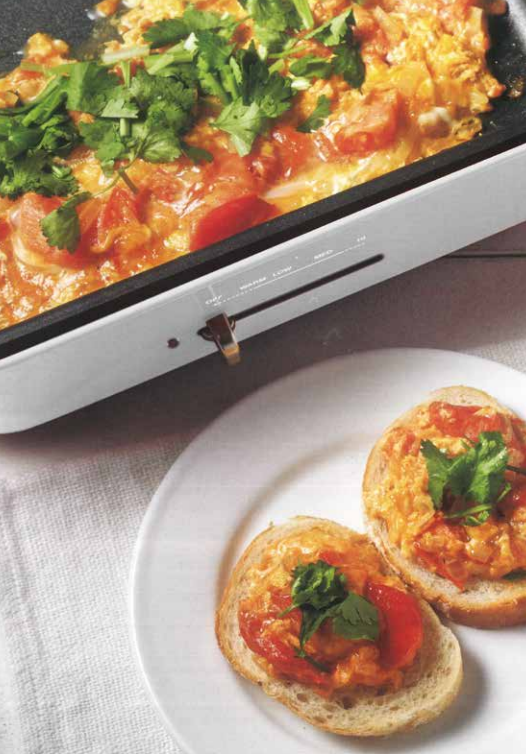 Ingredients (2-3 servings)
Tomatoes........................... 2 counts
Onion................................. 1/3 counts
Cilantro.............................. 5 counts
Egg.................................... 3 counts
Salts.................................. 1/4 tsp
Curry powder..................... 1/2 tsp
Olive oil.............................. 1 tbsp
Toast.................................. 4 pieces
Steps
Slice up the tomatoes, onions, and cilantro.
In a large bowl, beat the egg and add salt and curry powder
Add olive oil and onions on the skillet Set the temperature to MED. Stir fry the onions until it's clear. Add tomatoes and quickly stir fry.
Add the egg mixture on the skillet. With a spatula, stir until the mixture is half cooked.
Add the egg on the toasts. Garnish with cilantro.
---