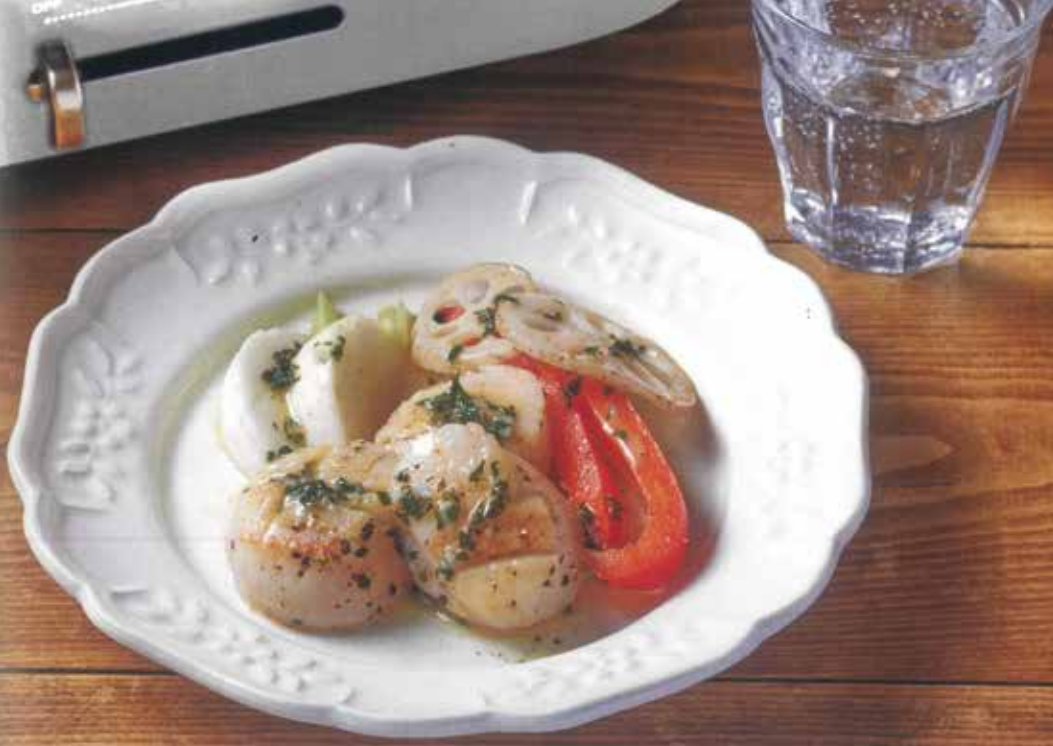 Ingredients (2-3 servings)
Scallops........................................ 8-12 counts
Salts & pepper.............................. pinches
Turnip............................................ 1-2 counts
Bell pepper.................................... 1/3 count
Olive oil......................................... 1 tbsp
A
Butter............................................. 0.7oz
Lemon juice................................... 1.5 tbsp
Minced garlic.................................. 1 clove
Minced parsley............................... 1.5 tbsp
Salt................................................. pinches
Steps
Gently slice the surface of the Marinate with salts and pepper. Slice the turnips and bell peppers. In a ramekin, mix well A.
Add olive oil to the skillet and set the temperature to Put all vegetables on the skillet and sear both sides. Meanwhile, put the ramekin on the skillet.
When the vegetables are about to be ready, add olive oil on the skillet and sear the scallops (LOW-MED) until brown
Serve with butter.
---