Recipe: Olives Bacon Rice Bowl
Olives Bacon Rice Bowl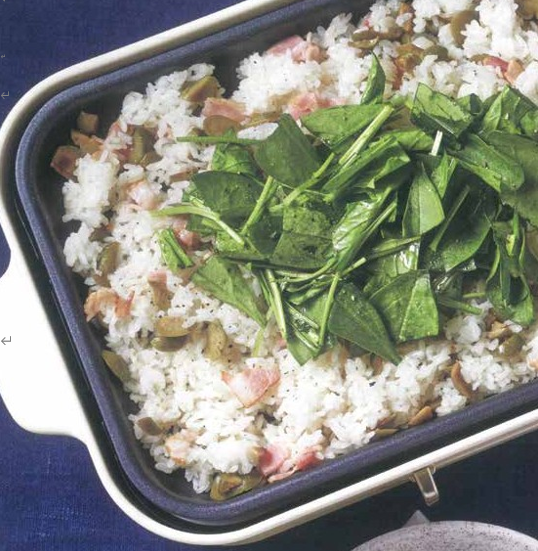 Ingredients (2-3 servings)


Warm cooked rice........................... 3 Asian bowls
Green olives.................................... 15 counts
Bacon.............................................. 3 slices
Garlic............................................... 1 clove
Arugula or spinach.......................... 1 handful
Salts................................................ 3 tsp
Black pepper................................... pinches
Olive Oil.......................................... 3 tsp
Steps
Pit theOlives. Chop them up into pieces.
Cut up the bacon into small pieces and mince the garlic
Add 2tsp of olive oil on the skillet and set the temperature to Stir fry the garlic and the bacon.
Add the rest of the ingredients onto the skillet. Mix well and set the temperature to WARM.
Add chopped up asparagus/ spinach. Drizzle some olive and black pepper to garnish.
---