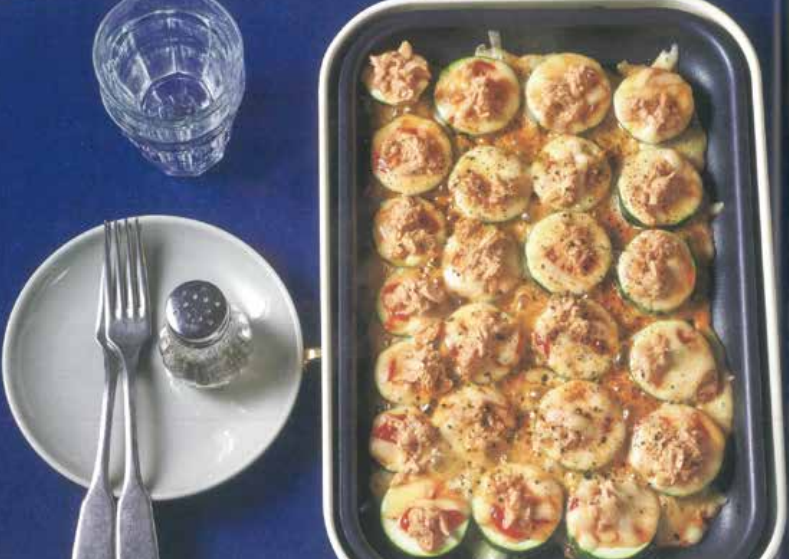 Ingredients (2-3 servings)
Zucchini................................................. 3 counts
Italian tomato sauce.............................. 3 tbsp
Parmesan cheese................................. 3.5 oz
Canned tuna........................................... 2.5oz
Black pepper........................................... pinches
Olive oil................................................... 1/2 tbsp
Steps
Slice the zucchinis to half inch wide
Set the skillet temperature to MED. Preheat for 1-2 mins. Add zucchinis evenly on the surface of the skillet. Close the lid. Set temperature to 2-3 mins. Cook for 2-3 mins.
Add tomato sauce, parmesan cheese, tuna on the zucchini, Close the lid and cook for 3-4 mins until the cheese melts. When the zucchinis are fully cooked, sprinkle with black pepper.
---