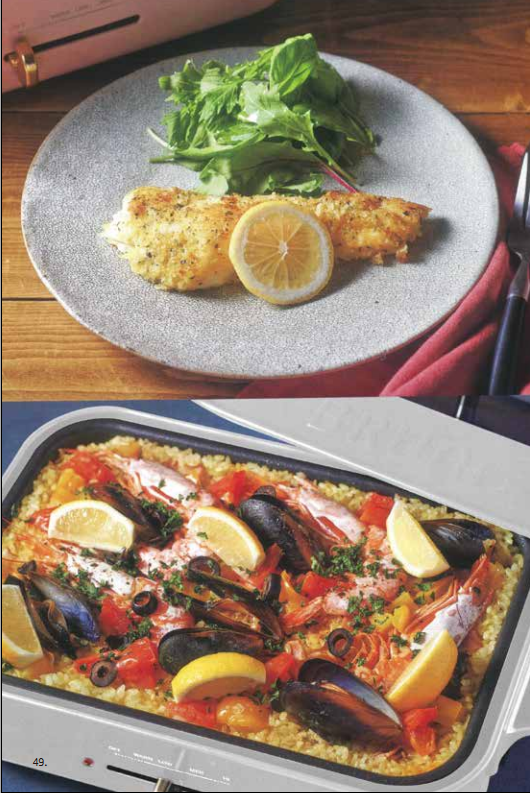 Ingredients (2-3 servings)
Shrimps.................................... 4 counts
White clams............................. 7 counts
White wine............................... 2 tbsp
Onion........................................ 1/6 count
Garlic........................................ 1 clove
Rice.......................................... 1.5 cup
Pepper...................................... pinches
Olive oil..................................... 2 tbsp
Black pepper............................. pinches
Lemon....................................... 1/2 count
A                                               
Chicken stock.............................. 1 cup
Salt............................................... 1/4 tsp
Saffron......................................... pinches
B                                               
Bell pepper................................... 1/3 count
Black olive (pitted)........................ 5 counts
Bacon........................................... 2 pcs
Minced parsley.............................. 1tbsp
 Steps
Cut up onions and garlic.
Set skillet temperature to MED and add olive oil. Add garlic, onion and rice. Stir fry for 1-2 mins.
Add A. Close the lid and set the temperature to HI. Cook until boil. Open the lid and mix well.
Set temperature to LOW. Add shrimps, clams, white wine and arrange B.
Close the lid. Cook until the rice is fully cooked. Set temperature to MED for 1-2 mins to let juice dries up.
Garnish with parsley, black pepper and lemon.
---