Thai Fish Sauce Fried Rice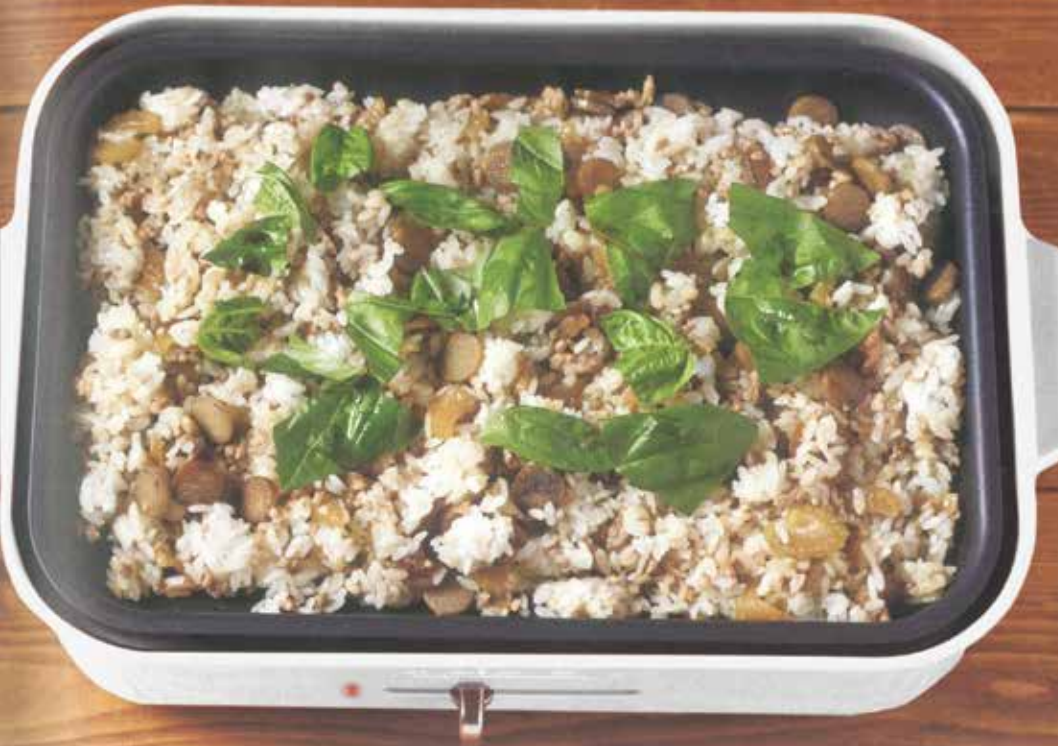 Ingredients (2-3 servings)
Cooked warm rice................ 3 cups
Ground pork.......................... 3.5 oz
Celery.................................... 1/2 count
Mushrooms........................... 5 count
Ginger.................................... 1 slice
Salt........................................ pinches
Seasonings
Cooking rice wine........................ 1 tsp

Fish sauce................................... 1 tbsp
Granulated sugar......................... 1 tsp
Soy sauce................................... 1 tsp
Vegetable oil................................ 2 tsp
Sesame oil.................................. 1 tsp
Basil leaves................................. 10 slices
Steps
Cut up celery and mushrooms. Mince the ginger.
Add vegetable oil, ginger to the skillet. Set temperature to MED. Stir fry until ginger is brown. Add celery, mushroom and keep stir frying.
When the mushroom is cooked, add ground pork and Add all the season- ings. Stir fry until it's not moist anymore.
Set temperature to WARM. Add rice and sesame oil. Garnish with basil leaves.
---