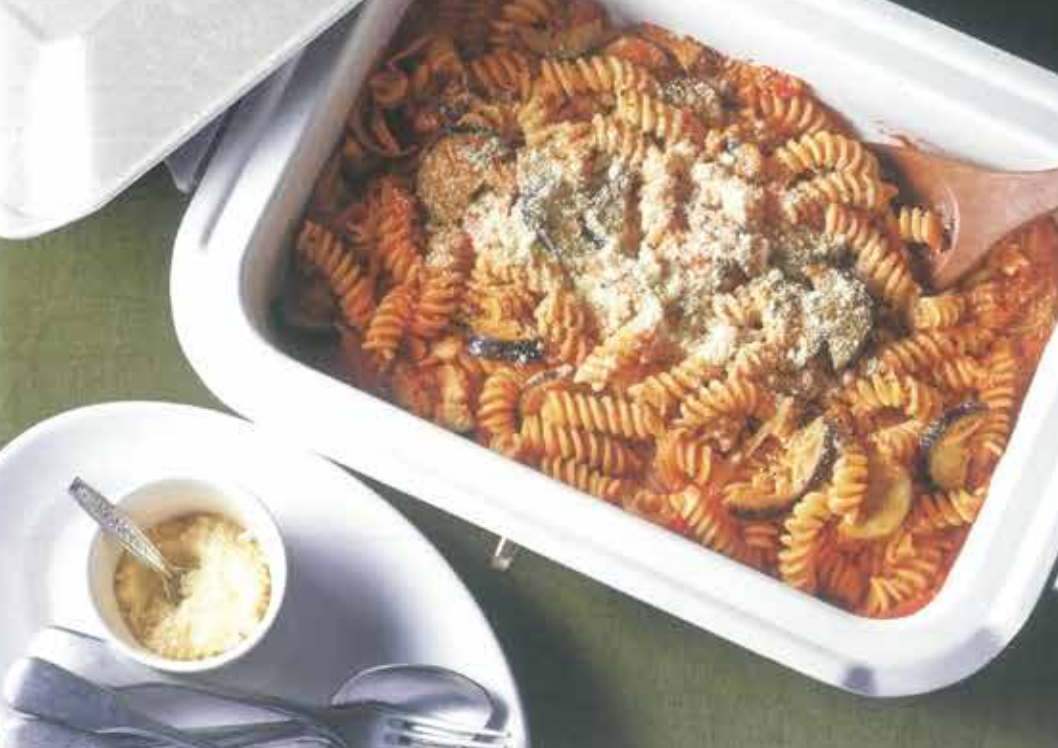 Ingredients (2-3 servings)
Fusilli......................................................... 7 oz
Bacon........................................................ 2 slices
Eggplants.................................................. 2 counts
Onion......................................................... 1/2 counts
Garlic......................................................... 1 clove
Olive oil...................................................... 1.5 tbsp
Crème fraise.............................................. 1/4 cup
Salt, pepper, oregano................................. pinches
Parmesan cheese...................................... pinches
A                                                                    
Tomato sauce............................................. 10 oz
Chicken stock.............................................. 1/2 cup
Hot water..................................................... 2 cups
Steps
Cut up bacon, eggplants. Slice up onions. Mince the garlic.
Set the saucepan temperature to HI. Stir fry ingredients from step 1 for 2-3 mins.
Add A. Close the lid and cook until boil. Add fusilli. Cook until the fusilli is aldente.
Add crème fraise. Season with salt, black pepper, and oregano. Garnish with parmesan cheese.
---