White Wine Apple Pork Chop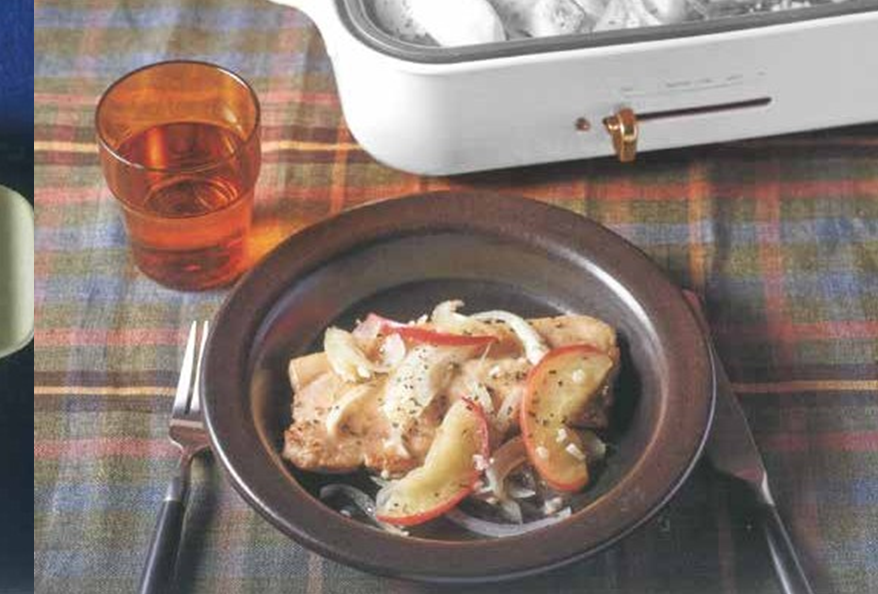 Ingredients (2-3 servings)
Pork chop.................................................. 3 counts
Salt, black pepper, cake flour.................... pinches
Apple......................................................... 2/3 count
Onion......................................................... 1/2 count
Garlic......................................................... 1 clove
Butter......................................................... 1 tbsp
White wine................................................ 1/4 cup
Water......................................................... 1/3 cup
Lemon juice............................................... 1 tbsp
Mixed herbs............................................... pinches
Salts.......................................................... pinches
Steps
Marinate the pork chop with salts, black pepper and cake flour.
Pit the apple and slice it. Slice up onions and garlic.
Set the temperature to MED. Melt the pepper. Add pork chop. Sear both sides until brown. Meanwhile stir fry ingredients from step 2.
Set temperature to HI. Add white wine. Close the lid. Cook until boil. Open the lid for 1-2 mins. Add water and lemon juice. Close the lid. Set temperature to MED. Cook for 5 mins until pork is fully cooked. Season with mixed herbs and salts.
---